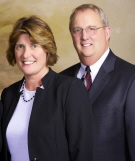 Mike & Helen Carlson
Funeral Director/Embalmer
Mike has over 30 years of experience in the funeral industry. He was raised in the Solomon, Kansas area where he graduated from Solomon High School, he then attended Kansas Wesleyan University and recieved his BS degree from University of Central Oklahoma in Edmond, Oklahoma. Mike is also a past Master of the Emporia Masonic Lodge, a member of Miriam Chapter OES, and is a member of the Downtown Lions in Salina, Kansas. He is a licensed Funeral Director, Embalmer and a licensed insurance pre-need counselor. He is married to Helen who is a licensed RN with the Salina Regional Health Center as a CVOR nurse assisting in the open heart department. She is a graduate of North High School in Wichita, KS, she also attended Wichita State University and is a graduate of the nursing program at Kansas Wesleyan University. They have 6 children together, Kelli, Amanda, Thomas, Adam, Shannon and Shauna.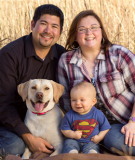 Amanda Groh
Assisant Funeral Director/ Office Manager
Amanda Groh, the daughter of Mike and Helen Carlson and the wife of Ed Groh, joined the staff on September 1, 2006. She was raised in Emporia, and graduated from the Emporia High School in 2000, and attended Emporia State University. Amanda and Ed have a son, Adam. She is an assistant funeral director, has her Preneed Insurance License, and is the office manager. Amanda is Past President of the Noon Network of Ambucs in Salina.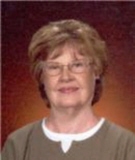 Donna Frederick
Office Manager
Donna Frederick is the Office Manager. She has been with the firm since 2002. She assists with funerals, organizes the aftercare, and performs the duties that keep an office running smooth and efficient. She retired from banking and her wonderful and kind personality, shows through everytime one of her past bank clients comes to the funeral home. She is married to Ray Frederick and they reside in Salina.