Staff members of Parkview Funeral Home are caring and experienced professionals who understand that each family is unique and has personal requests and traditions. These requests and traditions are of utmost importance to our entire staff.
Irvin-Parkview Funeral Home and Cremation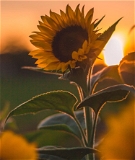 Pastor Lewis O. Smith, Sr
Chaplain, Funeral Home Associate, Grief Counselor
lewissmith1953@yahoo.com
Mike Carlson and Helen Carlson of Carlson's Irvin-Parkview Funeral Home would like to announce the joining of our staff, Reverend Lewis O. Smith Sr. Rev. Lewis is enrolled at the Kansas City Community College, in the Studies of Mortuary Science.
Lewis was born on May 11, 1953, in Atlanta, Georgia to Lewis Harvey and Pearl L. Smith. He currently lives in Manhattan, Kansas with his spouse, Kathleen J. Smith, who is an accountant for Caterpillar Work Tools in Wamego, Kansas. Kathy and Lewis have a blended family with a total of nine (9) children with three of them being adopted and nineteen grandchildren with our twentieth grandchild on the way.
Pastor Lewis served in the United States Army from March 1973 to March 1993 where he worked in the U.S. Army Military Police Corps. Lewis retired from the Army March 31, 1993, after completing 20 years of service. During his time of service, he traveled throughout the United States and other countries. He was with the 1st Military Police Company, 716th Military Police Battalion 1st Infantry Division in Desert Storm/Desert Shield. Lewis is a recipient of the Bronze Star and The Meritorious Service Medal.
In 1991, Lewis felt his calling to become a Pastor, and, in that year, he was certified as a Licensed Pastor at Mount Zion Baptist Church in Abilene, Kansas. Three years later, he became an Associate Pastor of Visitation with Emmanuel United Methodist Church for approximately one year. At that time, Lewis was called to the Carlton 1st Baptist Church as Senior Pastor and officiated from 1994 until 1998. During this time, he attended Manhattan Christian College and graduated in May 1996 with a Bachelor of Science Degree in Management and Ethics, and a Bi-Vocational Pastor with an area of expertise working with young children and young adults.
Lewis served in the United Methodist Church from 1998 through 2007. During this time, he officiated at the Hamilton Chapel UMC, Dennis UMC, Angola UMC, and Valeda UMC. He attended Saint Paul School of Theology and graduated from the United Methodist Course of Study in January 2007. In 2003, he was elected to a four-year term as City Commissioner for the City of Parsons, Kansas with the responsibility of overseeing the city management and administration, representing the city interest at the county, state, and federal levels, participating in long-range planning, and managing the city budget and finances. Lewis served as Mayor of the City of Parsons from 2006-2007, where he was part of the leadership role as mayor and involved in advancing community cohesion and promoting civic awareness and the principal member and spokesperson for the Commission, including representing the views of the Commission when it involved the priorities of the Commission and the City.
From 2004 to 2007, Lewis was a Chaplain for Hospice of Kansas in Parsons. His responsibilities were to assist the Pastoral Care Coordinator in the coordination, planning, and provision of spiritual support and counseling services to the patients, families, and caregivers in keeping with their belief systems.
Lewis currently presides as the Pastor of the Manhattan First Free Methodist Church in Manhattan, and he has been since June 6, 2010. In May 2011, Lewis was ordained as an elder in the Great Plains Conference of the Free Methodist Church of North America, USA.
In addition, he is a certified Free Methodist Chaplain and has been the Riley County Police Chaplain since 2011 where he has provided emotional, moral, and spiritual support to officers, staff, and their families. Pastor Lewis was a member of the Riley County Police Community Advisory Committee for five years and the Chairperson of this Committee for one year. Lewis is a lifetime member and is currently active with the Veterans of Foreign Wars (VFW). He has served as Commander for the Lee-Pierson VFW Post 1786 in Manhattan, Kansas, and served 3 terms as District 4 Chaplain for 1 year.
Pastor Lewis O. Smith, Sr. states that his primary purpose in life is to serve the Lord with all his heart, mind, soul, and his strength, and to help others find Jesus Christ as their Lord and Savior.
Please stop by and visit with Pastor Lewis at Carlson's Irvin-Parkview Funeral Home & Cremation.